Practice Tracks
"Demons" – Imagine Dragons
Lowered Original
Basic
Advanced
---
Rock and Roll
1950s – early rock and roll
Bill Haley and the Comets were the first group to top the charts under Alan Freed's new nickname for a genre of music that blended electric blues, country, rockabilly, R&B, jazz, and gospel: "Rock and Roll."  Bill Haley started out as a country musician under the bandname "Bill Haley and the Saddlemen" but switched directions after he recorded a version of the R&B song "Rocket 88" (originally recorded by the R&B artist Ike Turner).  His new rock and roll sound started to reach the ears of America when his song "Crazy Man, Crazy" reached #12 on the pop charts in 1953.   In 1954, America had its first #1 rock and roll hit on the pop charts with the song "Rock Around the Clock."  With his spit curl, the band's matching plaid dinner jackets and the band's energetic stage behavior, many fans consider Bill Haley and the Comets to be one of the major revolutionaries in rock and roll.
Bill Haley and the Comets "Crazy Man Crazy" – #12 on the pop charts in 1953
Bill Haley and the Comets "Rock Around the Clock" – 1st Rock and Roll song to reach #1 on the pop charts in 1954
Chuck Berry is a guitarist, singer, and songwriter who was also one of the pioneers of rock and roll music.  Chuck Berry was influenced by the guitar riffs and showmanship of the blues singer and guitarist T-Bone Walker and refined and developed his own brand of rhythm and blues that later became part of the elements that made rock and roll a distinctive form of music: lyrics that focused on teen life, the use of guitar solos, and onstage showmanship.
T Bone Walker – "Goin' to Chicago"
https://www.youtube.com/watch?v=oGk72L652K4
Berry's first hit to go to number 1 on the R&B charts was "Maybellene" which was his own version of the country song "Ida Red" recorded by Bob Wills and the Texas Playboys.
Bob Wills and the Texas Playboys "Ida Red"
https://www.youtube.com/watch?v=ZFef08YZ6qk
Chuck Berry – "Maybellene" https://www.youtube.com/watch?v=8RAfxiyMKAk
After "Maybellene," Berry solidified his place as a crossover R&B and Rock and Roll star and throughout the end of the 1950s Berry saw great success with several hit records, film appearances and a lucrative touring career.  During this time he recorded some of his most famous songs including "Rock and Roll Music" and "Johnny B. Goode" which is considered to be one of the most recognizable songs in American music history.
"Rock and Roll Music" https://www.youtube.com/watch?v=0XSaKQlBZuE
"Johnny Be Good" https://www.youtube.com/watch?v=6ROwVrF0Ceg
Buddy Holly was  another of the early pioneers of rock and roll.  Influenced by Rockabilly and the Rhythm and Blues of the 1940s and early 1950s, Buddy Holly was one of the first generation of musicians to play music under the name "rock and roll."  Holly and his band "the Crickets" set the template for the standard rock and roll band in the years to come: two guitars, bass and drums.  Buddy Holly was also one of the first musicians in rock and roll to write, produce, and perform his own songs.  In a racially segregated society, Buddy Holly was also one of many musicians that helped to break down the divide between traditionally black and white radio stations and music venues.  In 1957, Buddy Holly and the Crickets were the only white performers on a national tour that included both black and white neighborhood theaters.  Despite his short career due to a tragic plane crash, Holly's music has had far reaching effects on rock and roll.
"That'll Be the Day"
"Peggy Sue"
"Oh Boy"
---
1960s
The British Invasion
The 1960s brought much change to the sounds of rock and roll. With improving recording and production technology, music was able to easily travel the world over.  Though created in the United States, one of the next big waves of rock and roll came from England. Known as the "British Invasion," musicians like The Rolling Stones, The Beatles, Led Zeppelin and The Who put their own spin on Rock and Roll which then influenced rock and roll musicians in the states.
In 1962 the English rock band The Rolling Stones formed.  Led by Mick Jagger (vocals) and Keith Richards (guitar), this band was highly influenced by the electric blues of Muddy Waters and helped to bring more rock and roll elements to the sound.  Their brand of blues rock quickly gained popularity in England and all over the United States.  The band was so inspired by the blues that they named their band after the Muddy Waters song, "Rolling Stone."
Muddy Waters "Rolling Stone" http://www.youtube.com/watch?v=sVmEMv8rcCA
The Rolling Stones introduced the world to their new sound with their first single "Come On" which was released in 1963.  It went to #21 on the British Charts.
"Come On" http://www.youtube.com/watch?v=EeXRaOCysAw
The Rolling Stones continued to experiment with other sounds throughout the middle 60s but returned to their blues roots by the end of the 60s and into the 70s releasing singles like "Jumping Jack Flash" and also released a number of  famous albums including "Let It Bleed," "Sticky Fingers," and "Exile on Main Street."
"Jumping Jack Flash" http://www.youtube.com/watch?v=eQSGw0hMd_I
"Gimme Shelter" http://www.youtube.com/watch?v=R3rnxQBizoU
"Wild Horses" http://www.youtube.com/watch?v=yE2B_kCfvss
Along with their music, Mick Jagger's stage presence and dancing on stage have made him one of the most recognized frontmen and singers in rock and roll history.  The Rolling Stones continue to write and perform their version of rock and roll to this day.
Jimi Hendrix – expanding the possibilities of the electric guitar
During the 1960s the American guitarist, singer, and songwriter Jimi Hendrix made his mark on Rock and Roll History. Hendrix was born in Seattle, Washington in 1942 and was inspired at an early age by blues and rock and roll music.  After spending time in the Army, Hendrix moved to Tennessee where he performed along the "chitlin' cirquit" – a group of performance venues that were safe and acceptable for African-Americans to play in.
Though he toured with a number of successful acts, Hendrix didn't break out on his own until he moved to London and formed his own group "The Jimi Hendrix Experience" in 1966.The Jimi Hendrix Experience, made up of Hendrix on guitar, Noel Redding on bass, and Mitch Mitchell on drums, gained immediate success in London and featured Jimi's genius on guitar as well as his unique ways of using overdrive, feedback, and his use of the wah-wah pedal in his style.  Overdriving an amplifier is when you turn the volume up so high that you begin to get a "fuzzy" or "distorted" sound.  This sound can also be created using an overdrive or distortion pedal to be able to create the same effect while playing at reasonable levels.  Feedback is when the guitar and amplifier work in a certain way to create a high pitch squeal or screech.  Many musicians actively avoid creating feedback with their amplified instruments. A wah-wah pedal is alters the tone of the guitar through the amp to able to mimic the sounds of the human voice.
Hendrix's first single to be released with this new group was "Hey Joe."
"Hey Joe" https://www.youtube.com/watch?v=DpkDdLZGg30
After becoming successful in London, Hendrix began to be recognized as one of the leading guitarists in the rock and roll of his day and began playing all over London and the United States.  His blues influenced style mixed with his unique sound of rock and roll and virtuosity on guitar was also paired with flamboyant performances.  Hendrix's style of dress, flashy playing techniques (behind his back and with his teeth) and stage antics shocked and entertained audiences all over the world and became some of the most famous moments in rock and roll.  At the end of their set at the Monterey Pop Festival in 1967, Hendrix destroyed his guitar and lit it on fire!  This became one of the most iconic stage performances in rock and roll history.
https://www.youtube.com/watch?v=Z4QghNBwyt8
Before his death in 1970 due to a drug overdose, Hendrix was the world's highest paid rock musicians and headlined the famous Woodstock music festival in 1969.  The Woodstock music festival was the most famous festival of the 1960s and brought together many of the most famous bands of the era in Woodstock, NY. During his set he played a now-famous rendition of "The Star Spangled Banner" in which he added his own elements to the song to create the sounds of rockets and bombs through the use of distortion and feedback.
https://www.youtube.com/watch?v=sjzZh6-h9fM
---
1970s
Hard Rock and Heavy Metal
During the late 1960s and the beginning of the 1970s, a new brand of rock and roll began to emerge out of the United Kingdom and the United States – heavy metal.  This new sound was influenced by the blues and psychedelic rock of the 1960s.  Heavy metal is characterized by "thick" and "massive" sound created by heavily distorted guitars, loud drums, and extended guitar solos.
One of the first bands to start to define this new sound was Led Zeppelin who was an English rock band made up of Jimmy Page on guitar, Robert Plant on vocal, John Bonham on drums, and John Paul Jones on bass.
Led Zeppelin – "Rock and Roll"
https://www.youtube.com/watch?v=0WzG64syKHA
Though their sound helped to create heavy metal, Led Zeppelin were influenced by many styles of music (blues, folk, etc) and they incorporated them into their playing.  This mix of English folk music paired with heavy blues influenced rock helped to propel them to the front of the rock and roll music scene throughout the early 1970s and can be heard in their song "Stairway to Heaven" which is now considered one of the great rock and roll classics in rock and roll history.
"Stairway to Heaven" https://www.youtube.com/watch?v=BcL—4xQYA
By the mid 1970s, they were considered by many to be the biggest band in the world and their 4th album "Led Zeppeling IV" is one of the best selling albums in history.  The band continued to record and tour throughout the 1970 until John Bonham's death prompted them to disband in 1980.
Bonham solos on the song "Moby Dick"
https://www.youtube.com/watch?v=cRuTcnd8YLU
Punk
Punk rock is a style of rock and roll that developed in the early 1970s in the US, the UK, and in Australia.  This style was a reaction against the excess of mainstream 1970s rock in both sound and performance.  The term "punk" was first used by American music critics to describe the musicians and audience members of an aggressive form of rock called "garage rock" which was an early predecessor of punk.
Punk is generally a faster, hard-edged music with simpler instrumental parts.  Songs are generally short and often have political or anti-establishment lyrics. Punk rock tended to attract youth that didn't want to follow mainstream norms and were dissatisfied with what opportunities they thought they had in life. Early punk bands often produced and distributed their own recordings.
The Ramones were an American punk band that formed in 1974 in New York City and was made up of Jeffrey Hyman (vocals), John Cummings (guitar), Thomas Erdelyi (drums), and Douglas Colvin (bass).  As part of their band persona and image, they all adopted stage names with the last name "Ramone:" Joey Ramone, Johnny Ramone, Tommy Ramone, and Dee Dee Ramone.  They were among the first wave of American bands to come out of the garage rock scene and to lay the foundations for punk rock.  The cover of their debut album helped to set the basic elements of fashion that would be used by rock musicians of the time (both punk and not).
Despite being adored by their fans and by critics around the world, they never had the commercial success that other rock musicians had during their day.
"Blitzkrieg Bop"
https://www.youtube.com/watch?v=K56soYl0U1w
Part of the first wave of British Punk bands to reach a wide audience was The Clash who formed in 1976 and was made up of Joe Strummer (lead vocals and guitar), Mick Jones (guitar), Paul Simonon (bass), and Nicky Headon (drums).  The Clash experimented with many different sounds in their version of punk rock and their rebellious attitude and politicized lyrics had a far-reaching influence on punk bands of the time.
Critic Sean Egan summarized what made them and exceptional band: "They were a group whose music was, and is, special to their audience because the music insisted on addressing the conditions of poverty, petty injustice, and mundane life experienced by the people who bought their records…The Clash's stubborn principles came from a fundamental change in the perception of what is possible in the music industry, from subject matter to authenticity…"
"Career Opportunities"
https://www.youtube.com/watch?v=jZOrkPIZ1JU
---
1980-1990s
Alternative Rock
Like Punk, Alternative Rock (Alt-rock or just Alternative) developed as something trying to differentiate itself from the mainstream rock and roll during the 1980s and 1990s.  It emerged out of the many independant bands of the time (not signed to record labels).  The term "alternative" was used at the time to distinguish it as different than mainstream music but does not indicate a certain style or sound in music.
Alternative music  during the late 1980s was distributed by word of mouth, college radio (which did not have the same restrictions as "for profit radio"), and zines.  A zine (pronounced zeen) is an independently published work or works (usually 1000 copies or less) that are usually specific to a topic and for a small audience.  During the late 1980s and early 1990s music zines were one way that alternative music listeners found new music and information about bands that they couldn't hear on mainstream radio.
Like punk before it, many alternative bands worked under a "do it yourself mentality" and during the late 1980s many of the most popular alternative bands were signed to small independent music labels like the (now famous) Sub Pop and Merge who distributed their music on their own but received little attention from mainstream radio and TV.
During the early 1990s this all changed with alternative bands like Nirvana breaking through onto mainstream radio and becoming commercially successful.  Made up of Kurt Kobain (guitar and lead vocals), Krist Novoselic (bass), and Dave Grohl (drums), Nirvana not only helped the alternative music scene to break through into commercial success but also is one of the most influential bands of modern rock.
Part of the "grunge" rock scene of Seattle, Washington, Nirvana came to develop a sound that relied on dynamic contrasts, distorted guitars, and angsty personal lyrics.  Nirvana songs often have a quiet verses and loud heavy choruses.  Nirvana found unexpected success with their 1991 album Nevermind which featured the breakout success song "Smells Like Teen Spirit."
Nirvana – "Smells Like Teen Spirit"
With the popularity of Nevermind and their subsequent albums, Kurt Kobain was accidentally forced into the spotlight as the spokesman for a style of music that had gone unnoticed for many years but was now part of the mainstream.  Along with his own personal struggles, Kobain had difficulty with this roll and tried to continue to push the boundaries of his music and his new found audience. The pressure was eventually too much for him and he died of suicide in 1994 at the age of 27.
Alternative rock continued to be successful through the 1990s, the 2000s and to this day, however the term "alternative rock" has generally been replaced by "indie rock."
---
2000s-present
Electronic Rock
During the 2000s, computer technology became more advanced while also becoming more accessible.  This made it possible to make high quality music anywhere with as little as a single laptop computer.  Though computerized sounds have been used in music before, the availability and ease of use of new software and computer made a huge impact on rock music of all kinds.  Computers were not only used to record and produce music at home, they also became part of many bands live shows and one of the "instruments" in the band.  These laptops were often connected to a keyboard which would trigger an infinite variety of effects and sounds.
Rock musicians of all kinds began using computers to create new sounds in rock.  The mid 2000s saw bands like The Postal Service popularizing a mix of electronic and pop music and making it mainstream.
The Postal Service – "Such Great Heights"
https://www.youtube.com/watch?v=0wrsZog8qXg
This spawned a new genre of rock music known as electropop.  This sound continued through the late 2000s with bands like Owl City who's music not only is considered mainstream but also made it to the top of their charts with the hit "Fireflies."
Owl City – "Fireflies"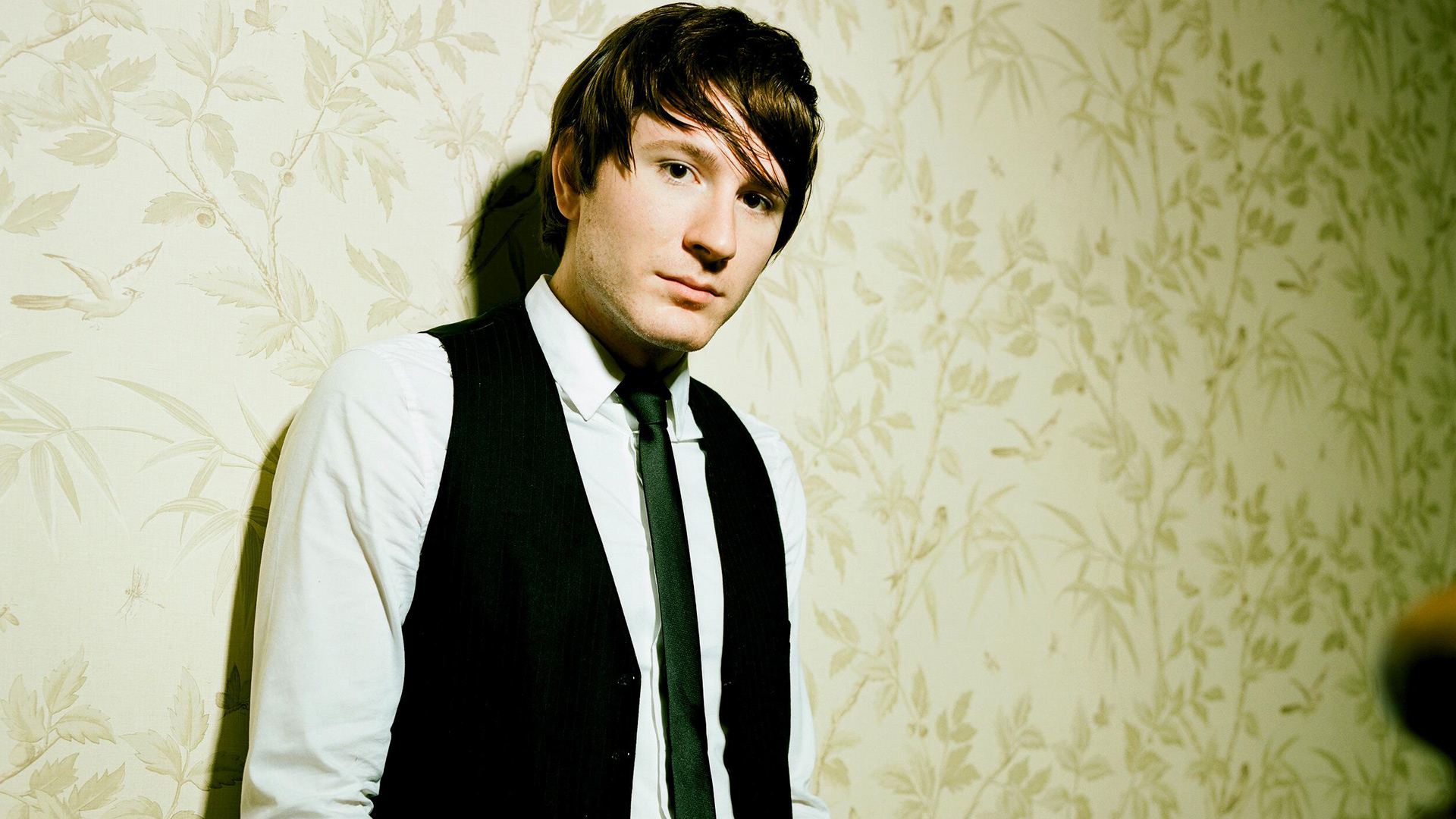 https://www.youtube.com/watch?v=psuRGfAaju4